Bottle-Free® Water Cooler Systems
Culligan Drinking Water & Bottle-Free® Water Coolers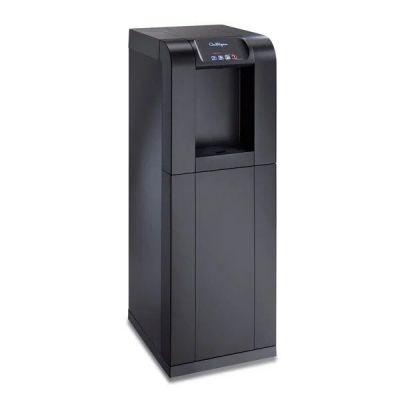 Modern, free-standing, bottleless water cooler
The Culligan Bottle-Free® Water Cooler provides the convenience of on-demand hot, cold, room-temperature and sparkling water to your entire office.
Modern free-standing design
No plastic bottles filling up landfills
Premium sparkling water option
The Culligan Bottle-Free® Water Cooler is designed to ensure:
Custom Water Filtration - Not only can you choose the type of water you want to dispense, you can also customize your water filtration solution by choosing from the Sediment, Carbon, Reverse Osmosis and Total Defense Filters.
Performance - Culligan Bottle-Free® Cooler has a sealed stainless-steel cold tank with a large compressor for faster recovery and can pour 4 gallons of cold water per hour. Units include a .4 gallon hot water tank and features an extra hot mode which delivers a temperature of 194°F.
Automation - Large drip tray with full alarm and built in leak detection with automatic shut off.