BluSoda Bottle-Free® Water Cooler
BluSoda Bottle-Free® Water Cooler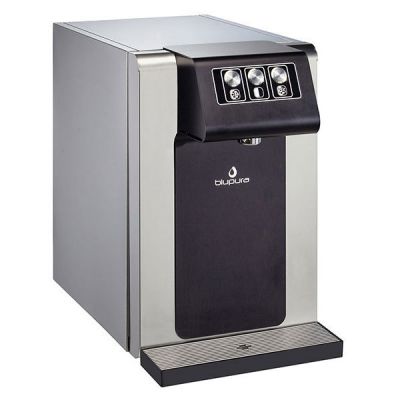 The perfect choice for the office - compact and powerful, with a sharp stainless-steel design.
The high-performance Culligan BluSoda Bottle-Free® Water Cooler dispenses quality water in an attractive, space-saving design that complements any office setting.
Premium sparkling water option
Dry cooling technology
Countertop or free-standing
The Culligan BluSoda Bottle-Free® Water Cooler is designed to ensure:
Longevity - Designed with the office in mind, the Culligan BluSoda comes in countertop or free-standing form with reduced dimensions, a quieter compressor and is ecologically sound for long-lasting, reliable water delivery.
Professional Performance - With an outstanding eight gallons per hour cold water capacity, and two gallons per hour hot water capacity, the Culligan BluSoda is a compact powerhouse for bottleless water coolers.
Efficiency - Culligan BluSoda is an energy efficient water cooler. Its signature Dry Cooling technology chills water quicker and more efficiently than the standard cooling process, and fills water at a rate of one gallon per minute.